Coming Soon!
Two New and Exciting Videos coming on October 4,2022. One video using the Meta Headset and the Other video is using AR Mobile. Check Back.
Introduction to the Next Generation "Hands Free" Apps using Augmented Reality and Chrome with Multiplayer Game Objects.
Dialogflow Voice Components in Meta Quest 2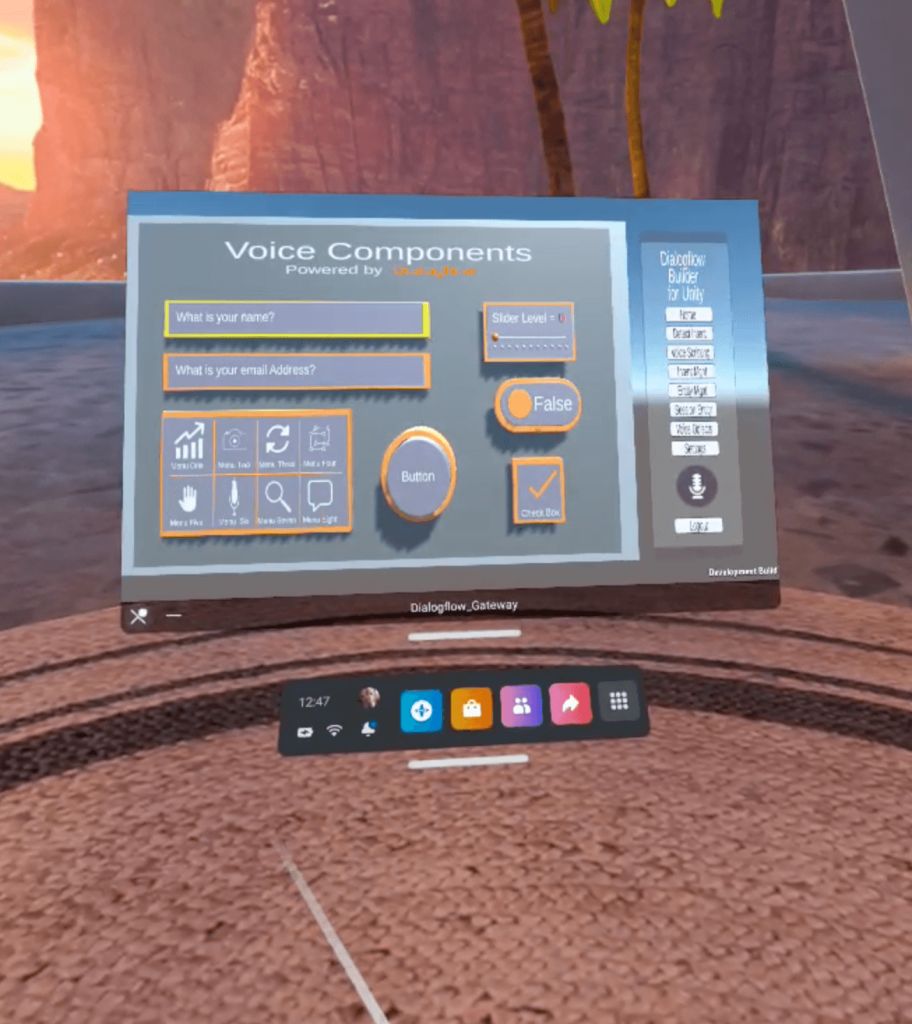 Dialogflow Voice Objects in Meta Quest 2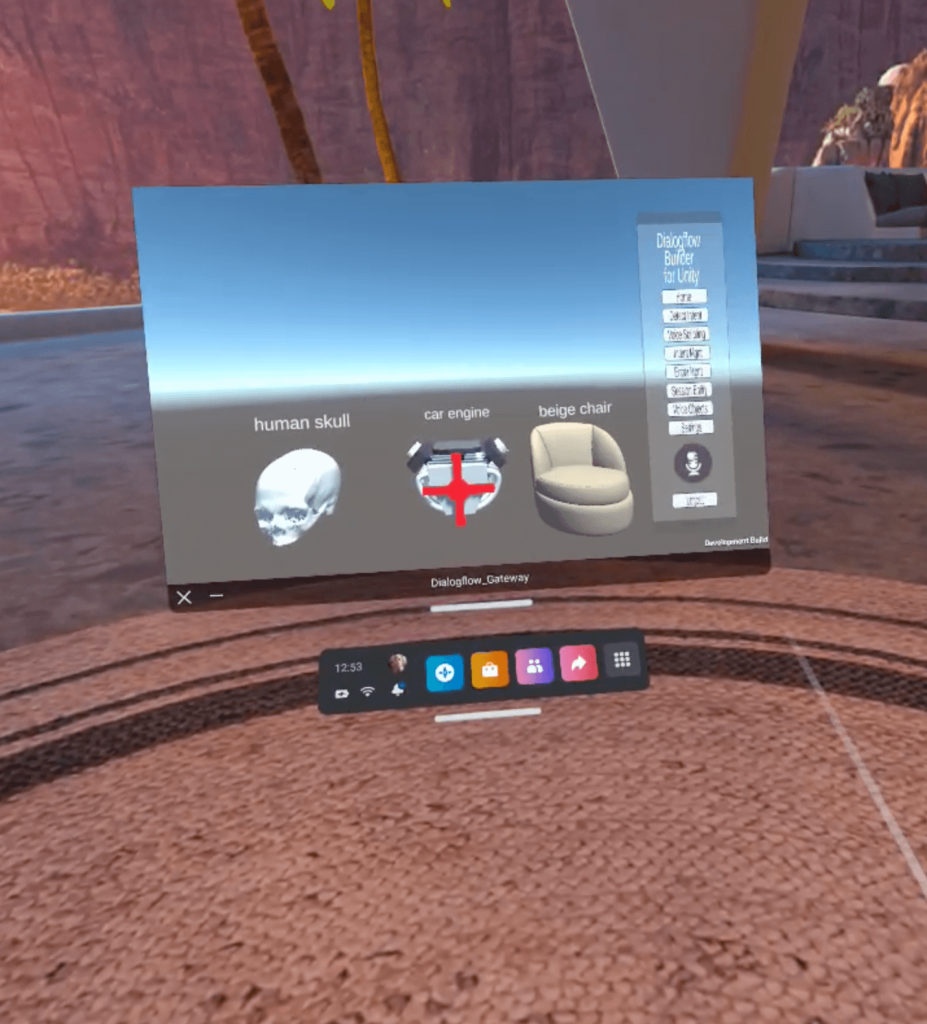 Our Mission Statement
At DFAssistants.com, our mission is build the next generation of "Hands Free" Apps. In the next generation of "Hands Free" apps, there will be a Visual Component or two.

… and you will be able to manipulate the Visual Components using just your voice.
Voice Collaboration with Multi-Player Game Objects
Dialogflow Builder for Unity Product Tour
Voice Avatars using Dialogflow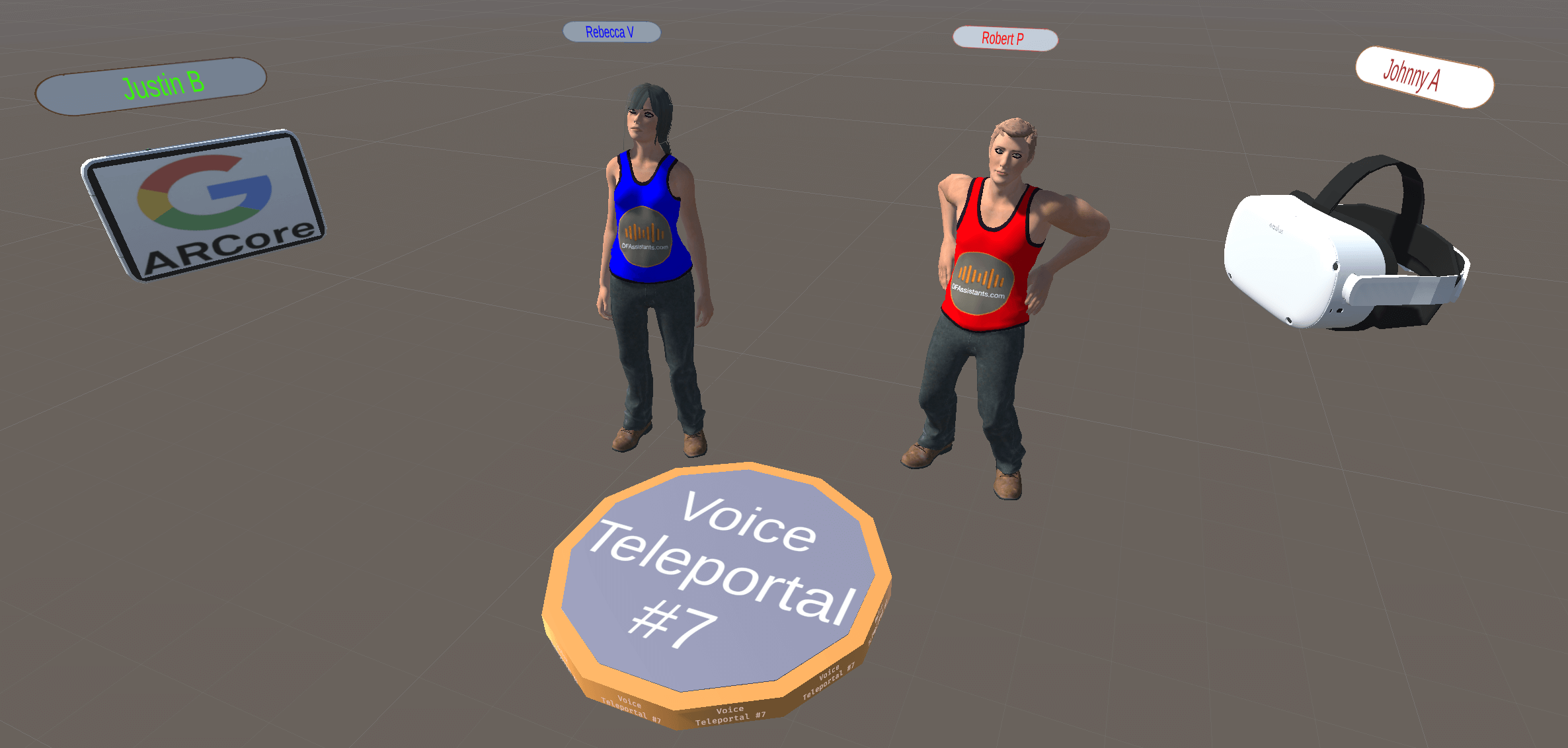 Overview of Dialogflow Voice based Avatars Shown Above.
Above are four Voice driven Avatars collaborating.  The Blue Shirted person (Rebecca V) is from the Browser world.  The Red Shirted person (Robert V) is from a Unity Environment (Mac, Windows,..).  The Meta headset person (Johnny A) is using a Meta Head Set while the Phone person (Justin B) is using a AR Mobile ARCore device to participate in the Collaboration.  Their behavior is driven by the voice of the owning Avatar.  For Example:
To move around the Scene, just say "Move Me to Teleportal #7 Quickly".  You will move to that new location.  You can say "Quickly" for fast or "Leisurely" for more of a scenic tour.
In Summary, As you can see DFAssistants.com delivers an Enterprise solution.  We include and protect investiments in the old technologies (Browsers), Current Investments (AR Mobile), and provide a path to the new Metaverse world starting with Meta Headset.  We look forward to integrating many new headsets from AR, VR and Mixed Reality.
How is this made possible?  It is possible because we are using Voice with Dialogflow as the common input system.  
Apps that built using input systems of specific platforms don't integrate with other systems at all.
Apps builts with a keyboard and mouse. Don't move to easily to platforms with a touch screen.
Apps built with a touch screen, don't move to easily to platforms with a game controller.
……….
We eliminate all that by using Voice as a common input system for All Platforms.  Simpler to use. Built-in Helpful Assistant and Completely Ubiquitous.
This platform was built to use voice everywhere with Sustainability in mind.
The View from Justin B's Augment Reality Camera (See Inset).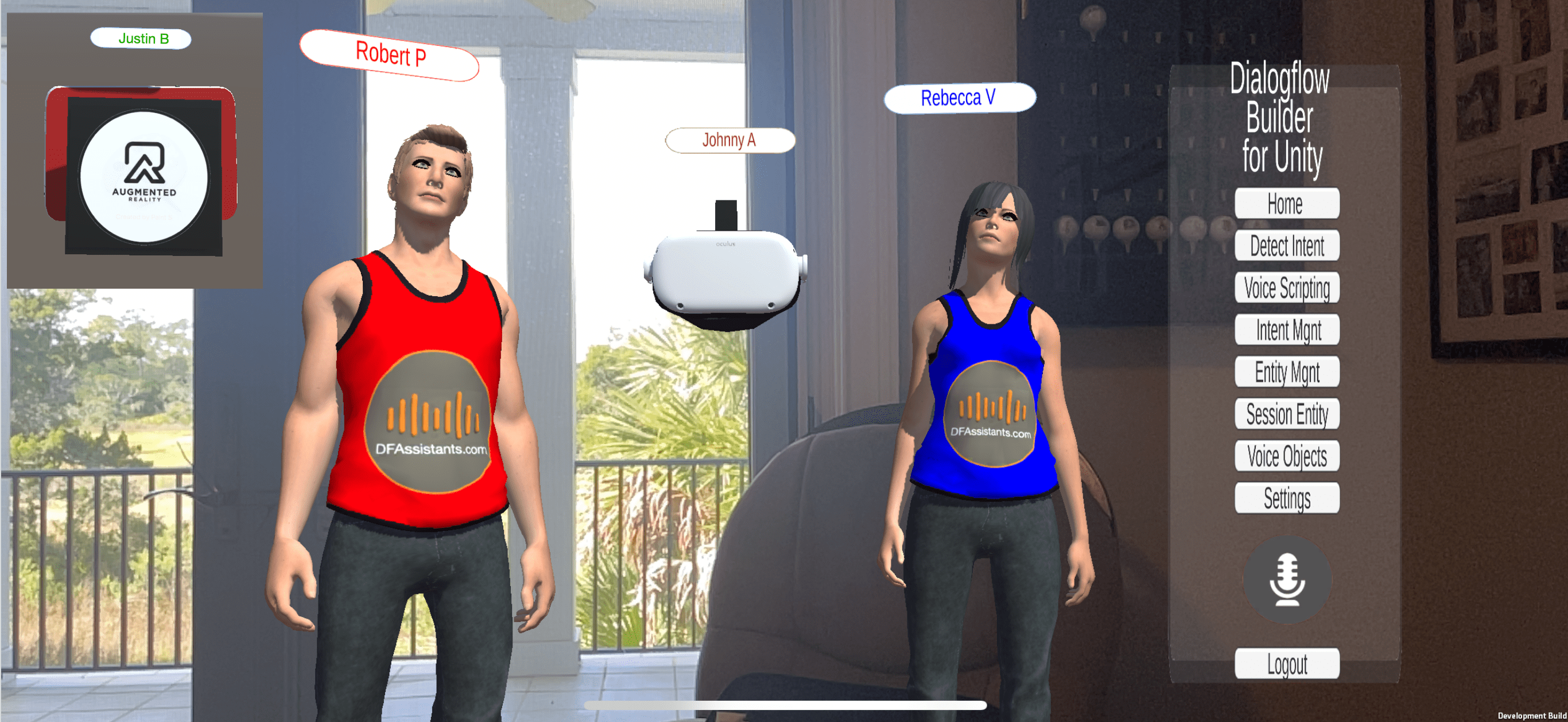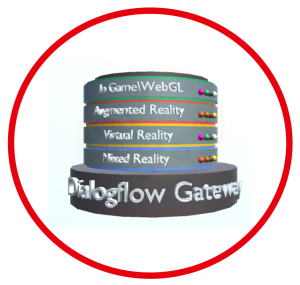 Dialogflow Gateway Description
The Dialogflow Gateway Connects Unity and Google's Dialogflow together.  Among the platforms the Dialogflow Gateway works with  is "In Game", Web Browsers, Augmented Reality, Virtual Reality and Mixed Reality.
Some of the specific platforms include Meta Quest, Microsoft Hololens, Smart Phones and Magic Leap.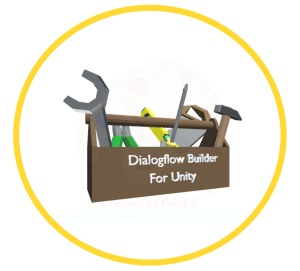 Dialogflow Builder Product Description
Dialogflow Builder for Unity is a C Sharp Library and a complete implementation of Dialogflow Services – Intents, Entities, Session Entities and Detect Intents.
Applications can be a simple as "Text to Speech" or even "Speech to Text" or as complicated as the Dialog Deck.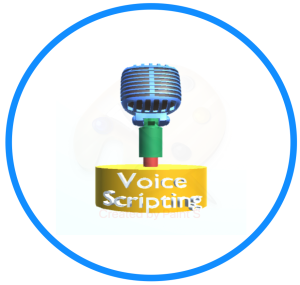 Voice Scripting Description
Voice Scripting is a NO CODING Dialogflow Gateway solution for building within Unity.  Handle Intent Responses with No Programming. Voice Scripting helps team members create scripting logic with visual, drag-and-drop graphs instead of writing code from scratch.
It also enables more seamless collaboration between programmers, artists, and designers for faster prototyping and iteration.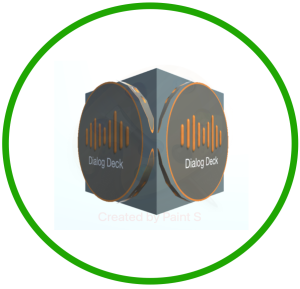 Dialog Deck Description
Build and Interact by just using your Voice. Just describe the 3D Object you want and we will build it.  This is a Multi player solution so your voice effects objects everywhere.
Soon Dialog Deck will be enabling Collaboration between Players that Exist in Different Realities.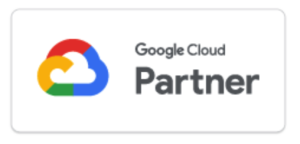 DFAssistants.com provide a set of applications to connect Unity to Google's Dialogflow.