DFAssistants.com Product Tour
Our Mission is Assistants Everywhere!
How did we get here?
2004, 2005 Voice Satellite Navigation Assistants appear with companies like Garmin, TomTom and MiTAC
2010, 2011 Voice Internet Assistants for phones appear with products like Siri and Later Google Assistant
2022 – Game Assistants appear with DialogDeck from DFAssistants.com which is based on Google's Dialogflow.
This Market include Games and Gamification solutions like AR, VR, MR and Metaverse.
Voice-First Games are Coming.
For in-game experiences, voice will be taking a more central role allowing users to speak within the headsets and have their responses be interpreted by characters in games. Instead of menus and text selections voice will be the ubiquitous way to communicate with the game. Additionally, on the hardware side of things, we see the Meta Quest headset with a short list of wake works. This will clearly be enhanced to conversations with tools like Google's Dialogflow.
Assistants with in Games
For Casual Gamers. Assistants will be very helpful resources to guide and teach how to maneuver through obstacles at a higher levels. The interest for a more advanced user will be hidden features and nuanced areas of the game. Assistants will be able to help gamers at all level improve their strategy and success rate.
Dialogflow Makes Gaming Real
Dialogflow with the Dialogflow Gateway for Unity makes Games more fun, interesting and real. And this is only the beginning, down the road games will merge with the Enterprise with Gamification. Building Augmented, Virtual and Mixed reality applications will be the new reality.
Dialogflow Builder For Unity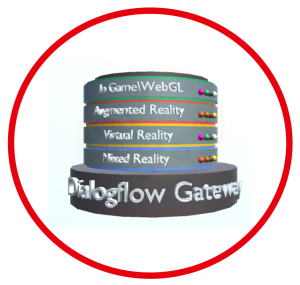 Dialogflow Gateway Description
The Dialogflow Gateway Connects Unity and Google's Dialogflow together.
Among the platforms the Dialogflow Gateway works with  is "In Game", Web Browsers, Augmented Reality, Virtual Reality and Mixed Reality.
Some of the specific platforms include Meta Quest, Microsoft Hololens, Smart Phones and Magic Leap.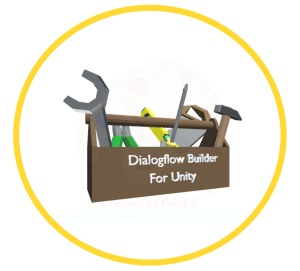 Dialogflow Builder Product Description
Dialogflow Builder for Unity is a C Sharp Library and a complete implementation of Dialogflow Services – Intents, Entities, Session Entities and Detect Intents.
Applications can be a simple as "Text to Speech" or even "Speech to Text" or as complicated as the Dialog Deck.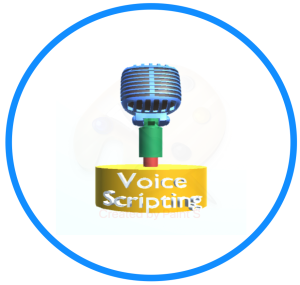 Voice Scripting Description
Voice Scripting is a NO CODING Dialogflow Gateway solution for building within Unity.  Handle Intent Responses with No Programming.
Voice Scripting helps team members create scripting logic with visual, drag-and-drop graphs instead of writing code from scratch.
It also enables more seamless collaboration between programmers, artists, and designers for faster prototyping and iteration.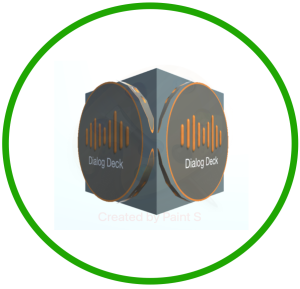 Dialog Deck Description
Build and Interact by just using your Voice. Just describe the 3D Object you want and we will build it.
This is a Multi player solution so your voice effects objects everywhere.
Soon Dialog Deck will be enabling Collaboration between Players that Exist in Different Realities.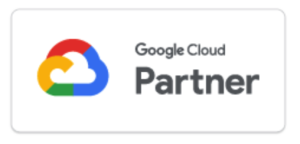 DFAssistants.com provide a set of applications to connect Unity to Google's Dialogflow.